Earth Lodge Essential Remedies are vibrational formulas combining our flower essences and crystal elixirs for a well-balanced, potent harmonizing effect on the spirit. Don't see what you are looking for? We also offer custom formulations, just scroll down to the bottom of the page.
Clean Slate
Trigger DNA renewal and reprogramming, cellular healing and physical well being. Clear old miasms and toxic debris from your physical blueprint and start the path to healing. Contains: Bloodstone, Chlorite, Chrysoprase, Epidote, Honeysuckle, Hurricane Holly #9, Joseph's Coat Climbing Rose, Larimar, and Silicon essences.
---
Clear Intent
Having a hard time clearing your mind and focusing on the issue at hand? Need a little extra push to get you going? This remedy is designed to encourage positive active thought patterning so that you can direct your will and acheive greater physical manifestation. Finish tasks more easily and clear away mental chatter so that you can see the bigger picture. It allows your true soul purpose to come through more clearly, fostering feelings of courage and motivation. You came here to do great things. Get inspired. Get confident. Let your soul shine through! Contains: Crocus, Elder Flower, Eudialyte, Flowering Raspberry, Gaillardia Aristata, Mullein, Quartz, Selenite, and Silver Topaz essences.
---
Easy Flow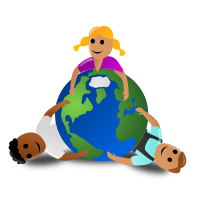 This combination remedy has been specially formulated with the guidance of our flower devas to help foster feelings of harmony, peace and ease in your relationships and your daily life here on earth. Using the powerful vibrations of 10 flowers, Ease and Flow counteracts feelings of fear, stress, anger, depression and worry. It raises your overall vibration while protecting you from negative influences and geopathic stress so that you can function at your highest levels of joy and flow easily with life. Contains: barberry, burr cucumber, foxglove, gaillardia, gladiolus, hollyhock, northern bush honeysuckle, lady's mantle, mountain laurel, and yucca flower essences.
---
Free Your Mind
Awaken your intuition and enliven your senses. Looking to enhance your psychic gifts or reach higher meditative states? This essence was created just for you. Contains: Amethyst, Eudialyte, Tektite, Tiger's Eye, Creedite, Mullein, Hosta and Gladiolus essences.
---
Fresh Air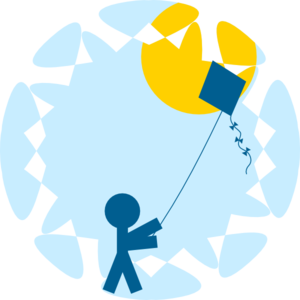 Tired? Having a hard time thinking clearly? Or maybe you are suffering from seasonal allergies? This remedy wakes you up, energizing the mind and body. On a vibrational level, it also helps the body release allergies that slow you down. Contains: barberry, butterburr, elder, alexandrite essences.
---
Heal Thyself
Inspire physical healing in the body with support from the flower angels and stone people. The essences here have been carefuly chosen to help foster repair of the etheric body, and allow emotional and physical healing in the here and now. Contains: Bull Thistle, Elder Flower, Foxglove, Gladiolus, Hollyhock, Honeysuckles, White Shasta Dairy, Bloodstone, Chrystoprase, Kunzite and Quartz Flower and Crystal Essences.
---
Safe to Be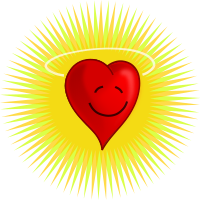 This remedy was made especially with our rescue animals and trauma victims in mind. Release fear, guilt and blame with this remedy. Embrace happiness and let go of any residual anger or sadness while the angels and flower fairies support and nourish the soul. This remedy creates a cushion of love and security for the fearful, and helps unlock and dissolve karmic debts, especially those related to violence or anger. Contains: Astilbe, Bleeding Heart, Indigo Hydrangea, Jewelweed, Rose of Sharon, Unakite, Wood Sorrel
---
Turn Back the Clock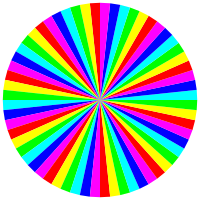 Release and Rejuvenate! This remedy combines three powerful crystal elixirs to help the body release toxic energy and debris, open your crown chakra and activate kundalini energy to reach higher states of vibration. Reprogram the body to release pain pathways from chronic infections like Lyme, so you can get comfortable in your body and feel young again. Contains: Black Diamond, Danburite, Jet
---
Settle Down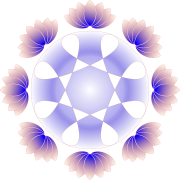 Calm hyperactive and destructive behavior with this soothing combination remedy. Clears and connects all chakras; grounds and calms the nervous system; heals RNA and DNA to help the body fight off dis-ease and toxins which can affect behavior. Wonderful for ADHD children and overactive animals, OCD behavior, and any situation where a calming, nurturing influence is needed. Contains: Daffodil, Epidote, Fluorite, Hollyhock, Hosta, Kunzite, Lady's Mantle, Mountain Laurel, Rose Quartz, Selenite, Siberian Squill, Tibetan Tektite essences.
---
Sleep Tight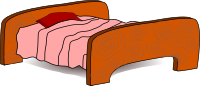 Here's the remedy you need if you can't sleep, for whatever reason. Insomnia got hold of you? Children waking at all hours of the night? Stress keeping you up? Strange dreams? Nightmares or darkness frightening the kids? Use this on yourself and your household and experience heightened, blissful levels of deep relaxing sleep that leaves you well-rested and relaxed when you wake up. Contains: Bee-Balm, Chickweed, Pink Hydrangea, Moonstone, Squash Blossom, Tamarack
---
Earth Lodge Essence Custom Bottles (4 ounces)
Our Essences may also be ordered in custom combination blends in 4 ounce dropper bottles. Essences work as they are needed: synergistically, together, and one by one. Working on an energetic level, flower essences and crystal elixirs remain dormant until they are needed, so that whichever ones are relevant at the time the combination is taken will be activated and work for the user. This is a wonderful way to work with essences long-term, taking a few drops in glass of water or under your tongue every day. When you place your order for a custom blend, send an accompanying email to Maya (maya@earthlodgeherbals.com) with a list of the essence you are wanting.
Custom Blend, up to 7 essences, $65

Custom Blend, up to 13 essences, $95